Get ready for an exhilarating Quad Biking Marrakech adventure. We'll take you on an adrenaline-pumping ride through the vast desert landscapes of Marrakech. Experience the breathtaking views of the rugged Marrakech desert as you navigate your quad bike through Palm Grove, lalla takerkoust, and Agafay desert. Our professional guides will provide you with expert guidance, ensuring you have all the necessary instructions and safety precautions. You have the option to explore the desert landscape on either a fully automatic ATV quad bike or a powerful dune buggy. Regardless of your choice, our guides will ensure you're comfortable before embarking on this desert expedition.
Quad Biking Marrakech Tour Gallery
In the enchanting outdoor setting of Marrakech, a thrilling experience awaits. Against a backdrop of stunning landscapes, the excitement of quad biking knows no bounds. Quad Biking Marrakech offers you the chance to embark on an exhilarating ride through the desert, promising an adventure you won't soon forget.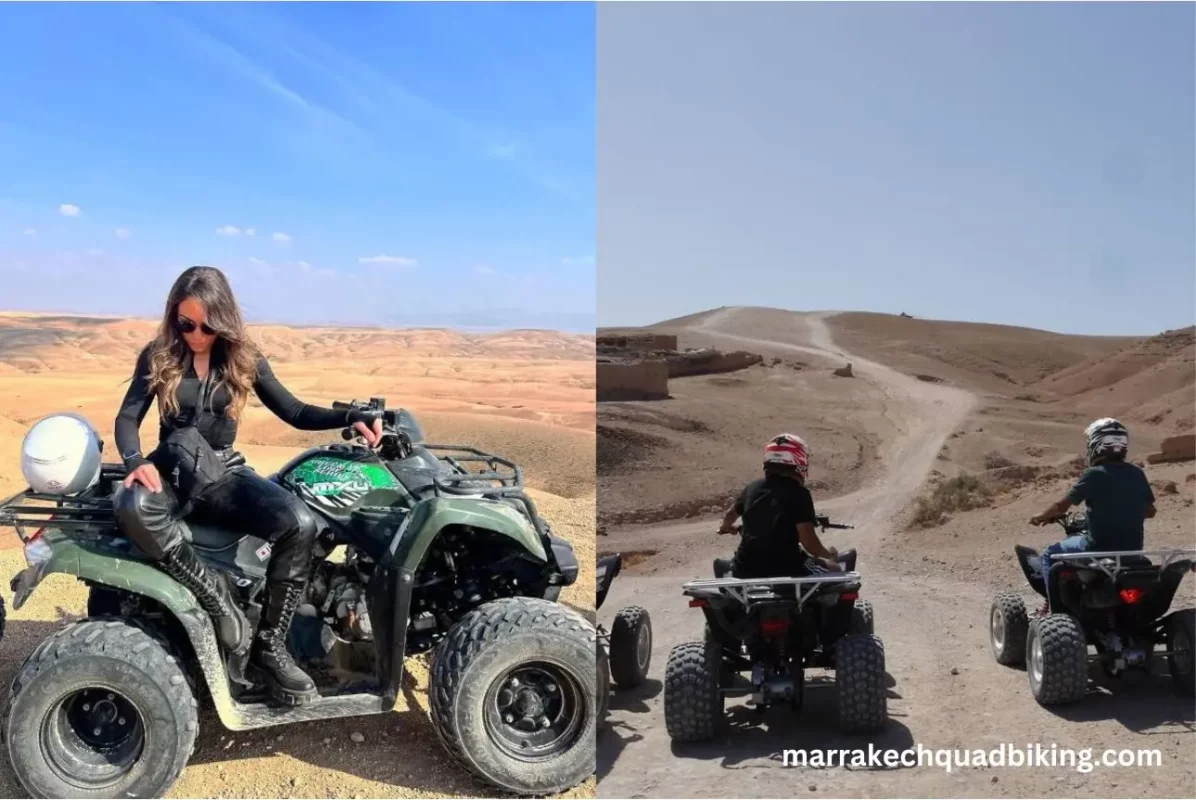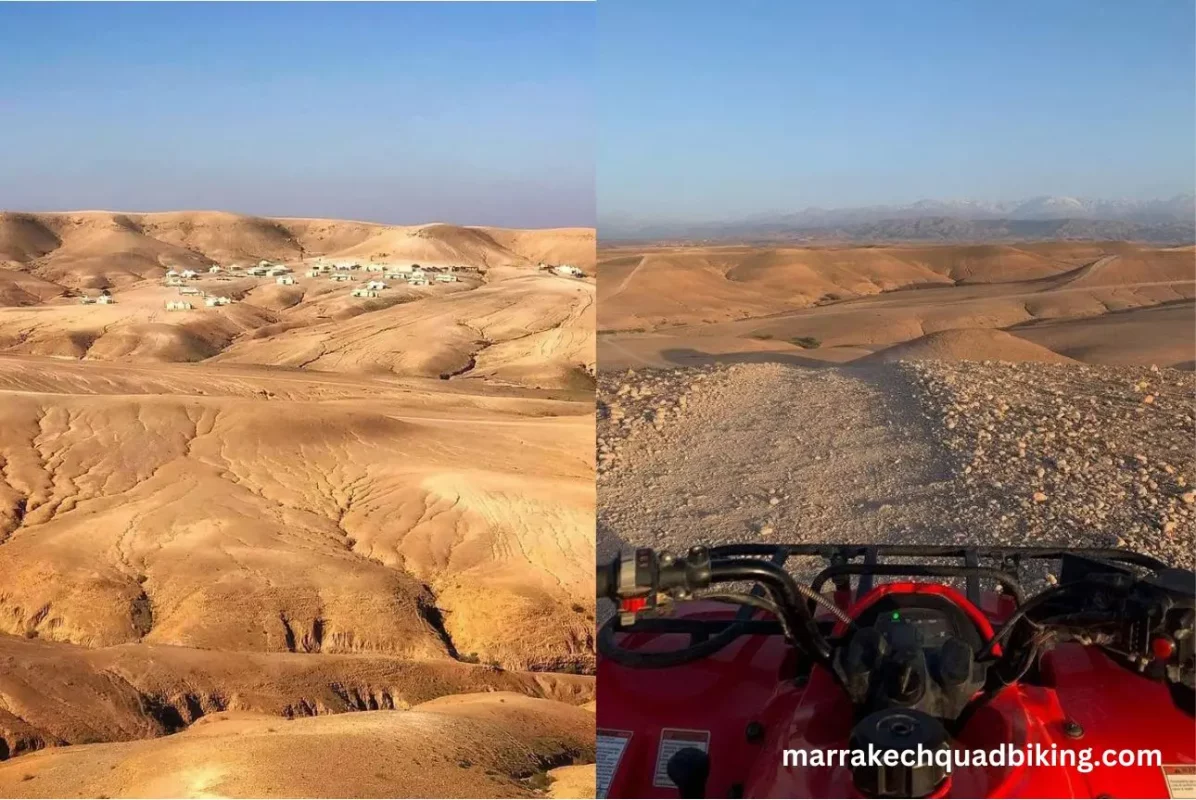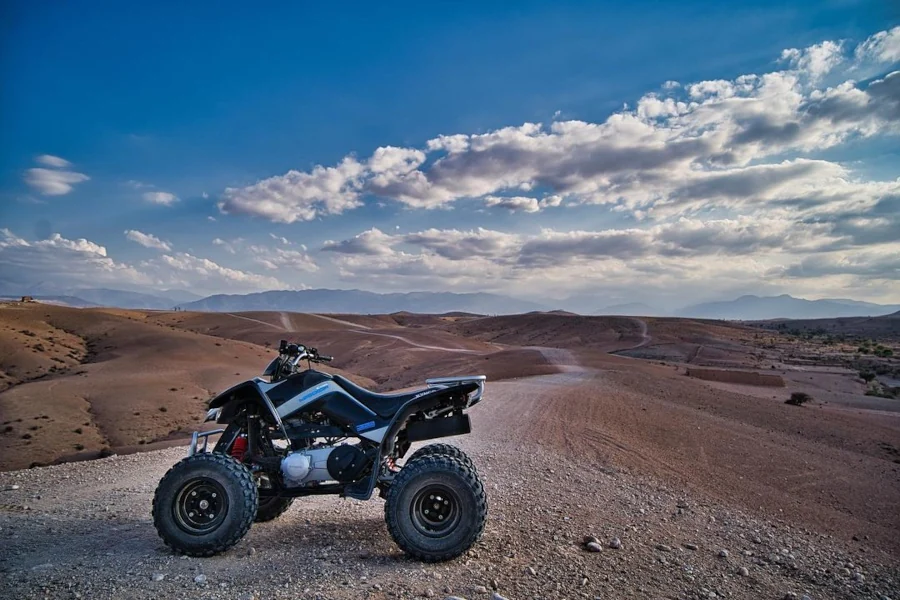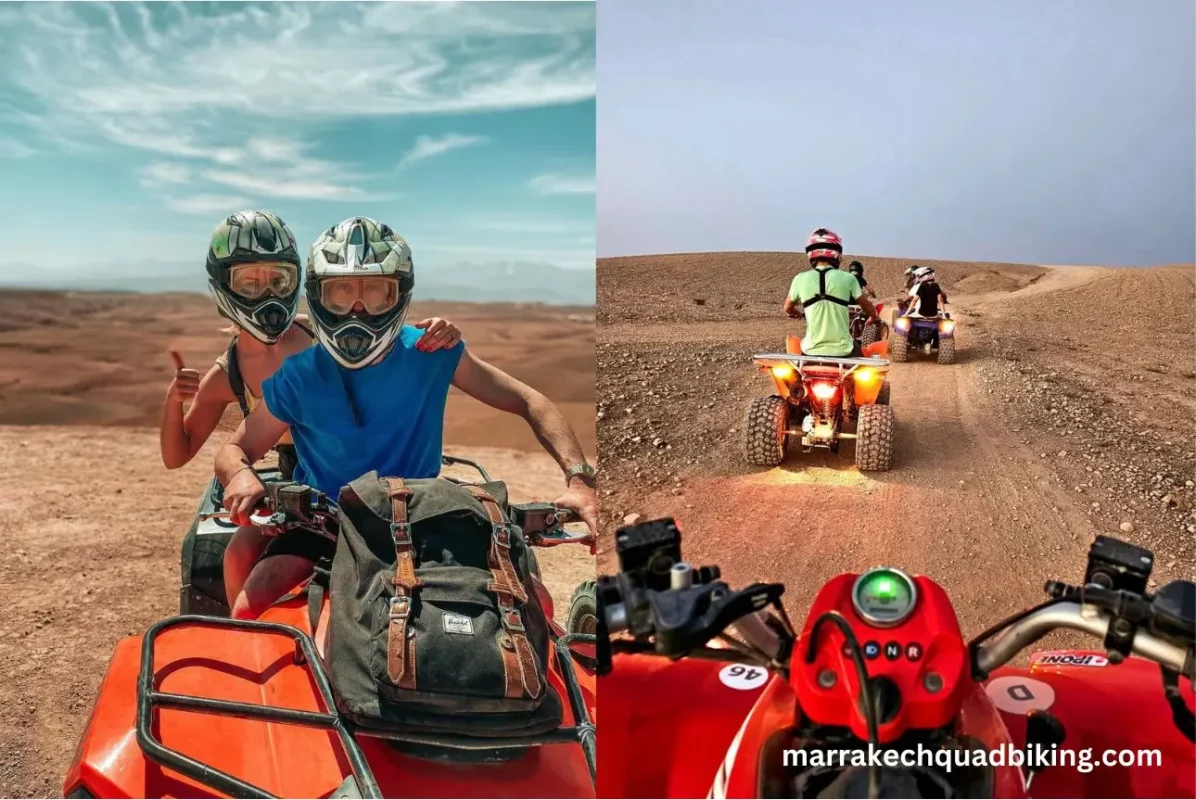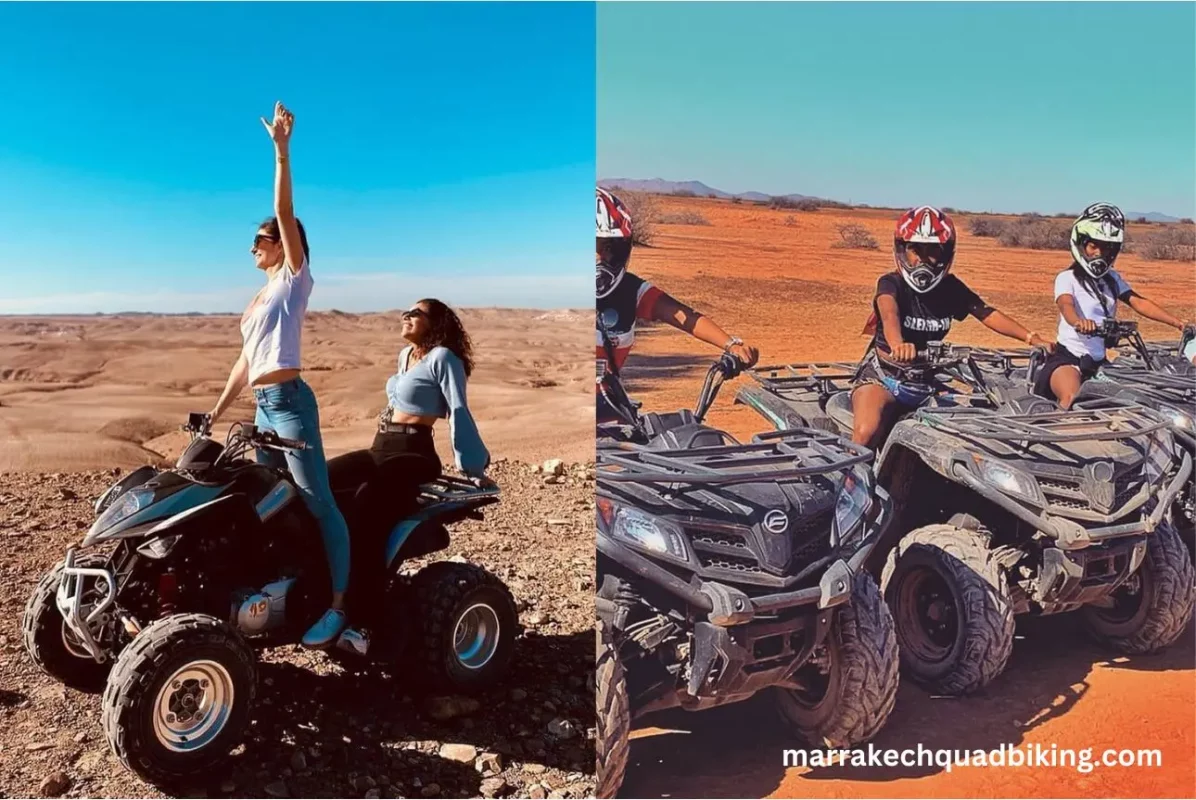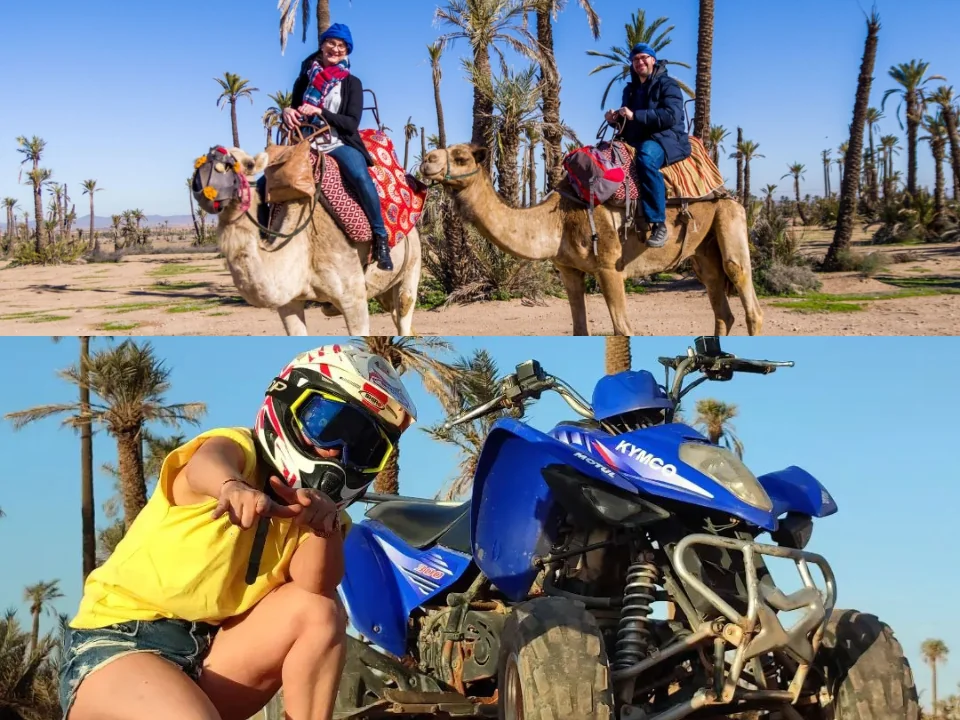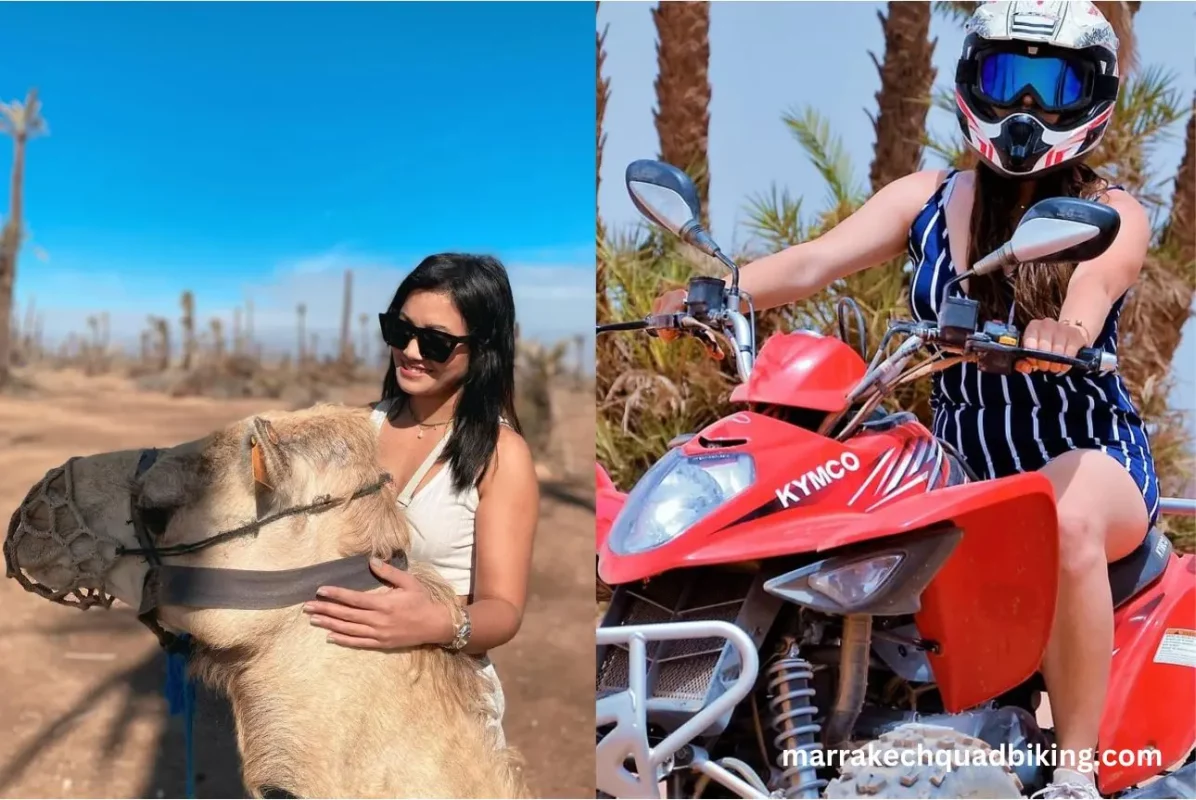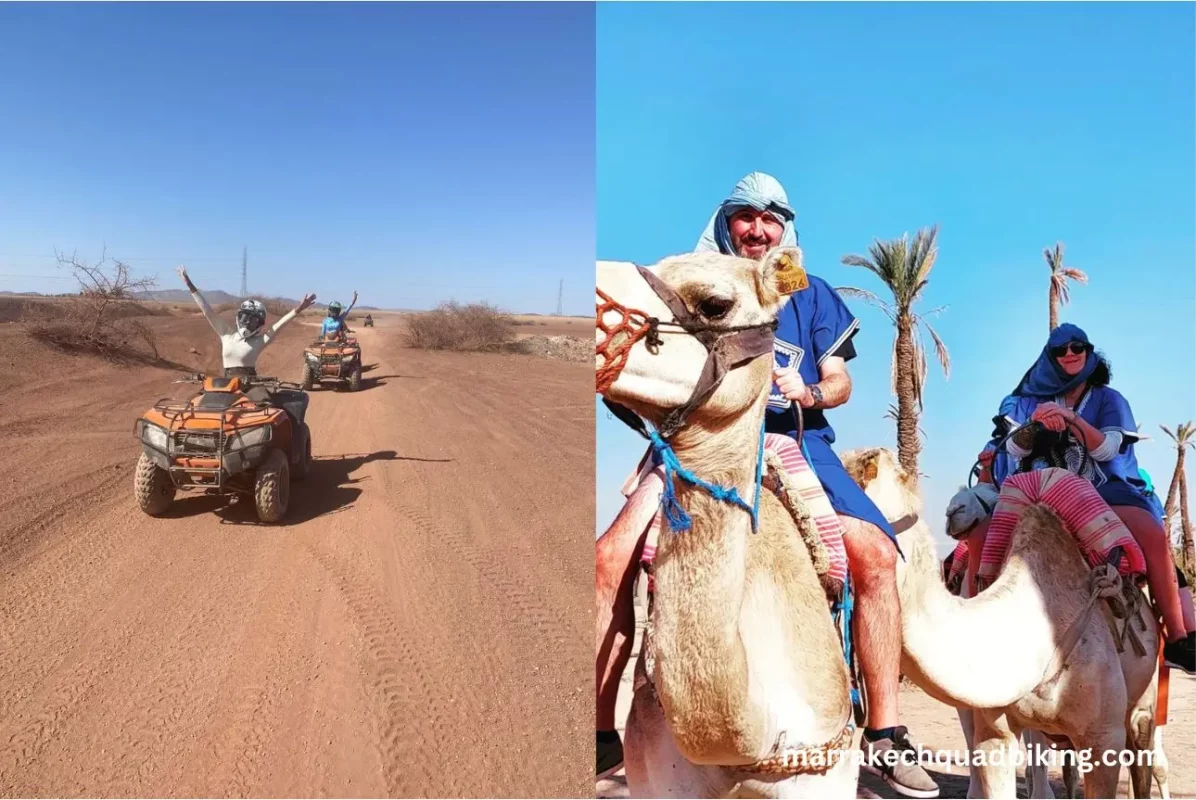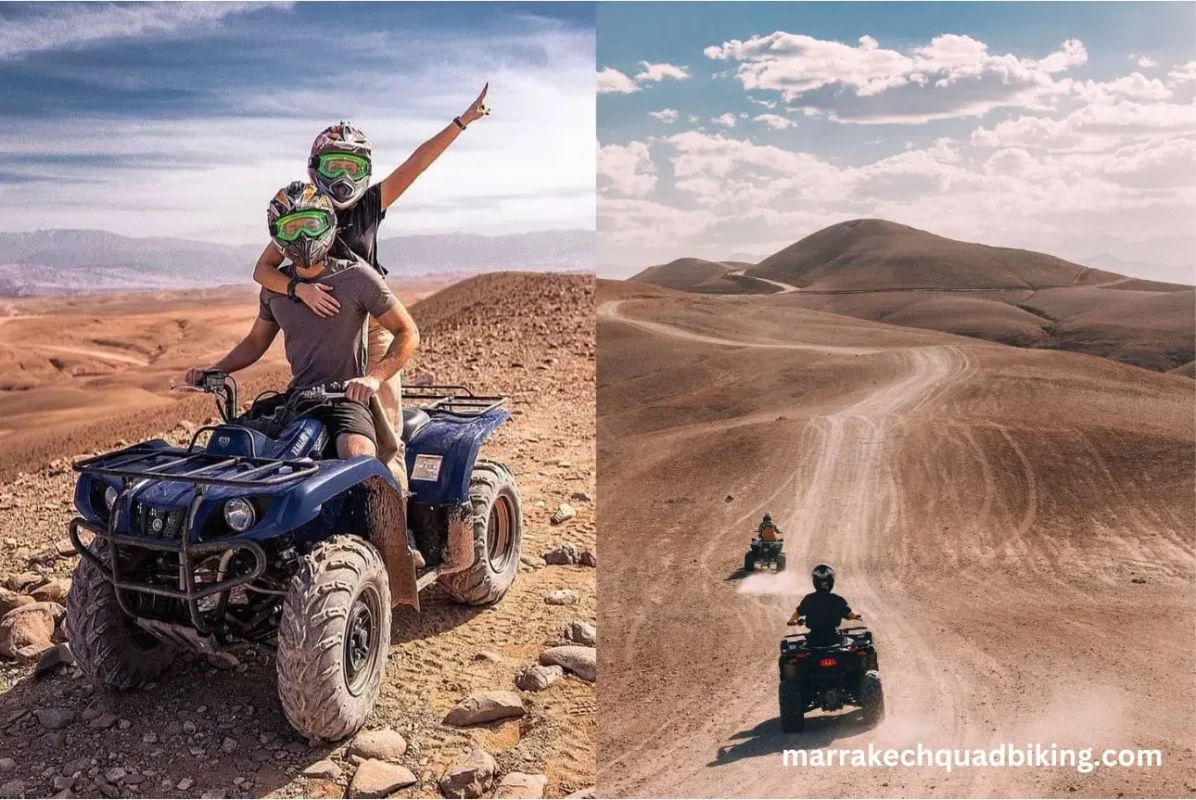 Unforgettable Adventure Tour of Quad Biking in Marrakech
Assistante Billystays
2023-06-07
The quad biking tour through the Palmeraie was a hidden gem in Marrakech. From the moment we arrived, the staff treated us with warmth and hospitality. The quad bikes were well-maintained. Riding through the stunning palm groves was an exhilarating experience. I can't recommend it enough!
Breath-taking Scenery and Adrenaline! The quad biking tour through the Palmeraie was an adrenaline rush like no other. The picturesque landscapes and towering palm trees made for an unforgettable ride. The guides were professional and ensured our safety
Ilyass EL AMRAOUI
2023-05-28
We had an amazing adventure with Marrakech Quad Biking! The quad bikes were easy to handle, making it suitable for us as beginners. The guide Ahmed was patient and took us through diverse landscapes, including palm groves. This activity added an unforgettable thrill to our trip!
I had an amazing experience with Marrakech Quad Biking! The staff was friendly and professional, and the quad biking adventure was thrilling. The views of the Atlas Mountains were absolutely breathtaking. Highly recommended!
Quad Bike Rental Marrakech - Adventure Tour - Book Today
Things to know before Quad Biking Marrakech
Children under 16 years can join the quad bike safari in Marrakech, riding with their parents for added safety. Parents can hold their infants on their laps if they're not occupying reserved seats.
Summer clothing is suitable for most of the year, but in the winter months, it's advisable to bring along sweaters or jackets.
For those with limited or no prior experience with motor vehicles, it's crucial to pay close attention during the training session to familiarize yourself with the workings of a quad bike. Always remember, safety comes first!
Please note that only individuals aged 16 and above are permitted to ride a quad bike solo in Marrakech.
Quad Bike Excursion in Marrakech
Explore the captivating city of Marrakech and its mesmerizing Palm Grove and Agafay desert on an exciting quad biking adventure. Our company driver will collect you from your hotel, residence, or any convenient location in Marrakech before heading to the place where you choose to Quad bike in marrakech.
This tour offers you the opportunity to discover the most iconic and picturesque spots in Marrakech.
Once you arrive at our base you will receive a brief orientation about the activity and the area, the real excitement begins!
You'll take the reins of your ATV quad bike and conquer the beautiful landscapes of Marrakech city. During your adventure, enjoy several stops at picturesque locations, offering you the perfect opportunity to capture stunning photographs. The landscapes of the Agafay Desert or the Palm grove will leave you in awe, providing a unique backdrop for your adventure.
Afterward, you'll take a break at a traditional Berber village, where you can rest and stretch your legs on the comfortable seating provided. This is also an opportunity to interact with the locals, learn about their way of life, and savor some Moroccan mint tea, providing a refreshing pause in your journey.
What are you looking for?
Frequently Asks Questions
How can i go quad biking in Marrakech?
You can book a quad biking tour in Marrakech. Just call or whatsapp us.
Children under the age of 3 aren't allowed. People between the 3 and 16 can go with an grown-up, while 16 periods.
Yes, Quad bike excursion is safe in Marrakech by following the instructions and staying safe.
What Should i wear before quad biking in Marrakech?
For quad biking in Marrakech, it's recommended that you wear loose and comfortable vest-ments, with communal toe shoes. However, please take a sunscreen, If you plan to try out the exertion during the day.
Quad bike is difficult to ride?
No, it's not difficult to ride quad bike. Quad biking guide will give you some instructions to follow them.
Is travel insurance necessary for quad biking in Marrakech?
No it's not required to ride quad bike in Marrakech.
How to pay for Quad Biking Marrakech?
the payment will be in cash at our base.
Ready To Book Bour Adventure Tour With Us